I have needed prescription shooting glasses since I was in my early 20s, and always had them made up by my local optician. I heard about Ed's service and thought I would book a sports vision analysis as I was due for a check up.
The mornings tests were far more in depth than anything I had ever experienced, and let to me having an adjusted prescription that far exceeded anything I have ever experienced before.
The clarity with which I could not only see, but pick out contrast and shading was phenomenal. Not only this, but his follow up and customer service have been superb; I cannot recommend his services enough, wether you have prescription glasses or not.
Ed Solomons
Pilla 580 frames with 44n lenses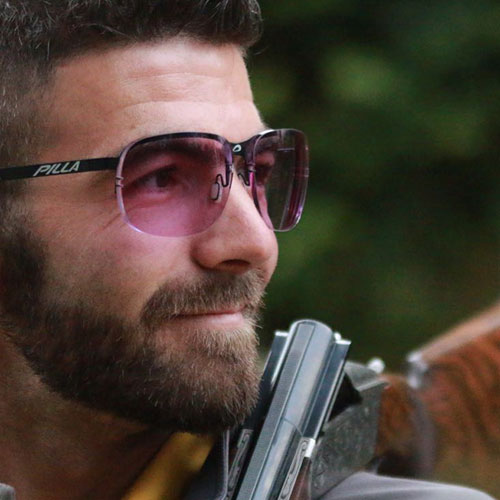 Arrange a consultation today
See better shoot better with Ed Lyons in partnership with Pilla Sport
Exclusive UK manufacturer of Pilla Prescription Eyewear
No more inserts - fully glazed lenses! PLEASE WHATSAPP ME RATHER THAN EMAIL!