Being an average 50 something year old shooter, bad eyes and a type 1 diabetic not much going for me!
I decided to place my trust in Ed Lyons after seeing his adverts and reading testimonials. I have a very week left eye, wear varifocals and have wasted too much money to mention in obtaining glasses that I liked and that would assist me.
The aforementioned points do not aid any shooters. Understanding Ed'sconcerns about my situation I decided to make the 400 mile round trip from Kent to visit, on arrival Aladdin's cave of choice for shooting glasses of all disciplines , after a good chat the choice was between RX and Pilla, I left the rest to Ed who decided to make single vision with a small unobtrusive bi focal insert on the left lens so I could read the score cards and how they would improve when I started to wear the glasses, tints left to the professional to choose.
There were delays as Ed was not happy with a couple of lenses, he returned had them re made and I'm now the proud owner of two pairs ( Ed is also a suggestive sales person ) the frames in the picture are the new carbon edition, they are so very light even with my " Jam Jar " prescription.
I must say initially the bi focal insert was strange but after a week it goes un noticed.
The Result
I pick up Clays much earlier.
See them more clearly.
Extremely comfortable to wear
And yes believe it on not my scores have improved by 4-6 on a 70 bird shoot.
Thanks Ed
Chris Willett – Shooter
Wearing 580X frames in carbon fibre with premium digitally surfaced lenses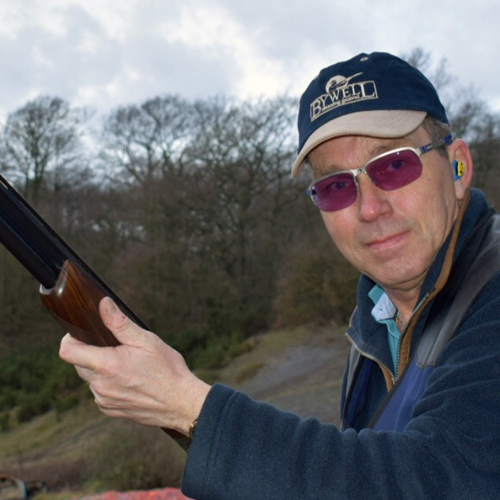 Arrange a consultation today
See better shoot better with Ed Lyons in partnership with Pilla Sport
Exclusive UK manufacturer of Pilla Prescription Eyewear
No more inserts - fully glazed lenses! PLEASE WHATSAPP ME RATHER THAN EMAIL!